In 2022, you have enough issues to worry about, so when stressful situations put you in a predicament,  ensure that you are on top of a solution.  In many cases, private investigators can provide an expedient resolution to your problem, but there are some scenarios when their experience would not justify the expense.
The Cost Of A Private Investigation
There is a considerable cost difference between the high-end and low-end of private investigations, so pricing is difficult to determine without inputting your area and situation at hand. Even less-extensive services such as background checks can be difficult to generally assess. Is it worth it to hire a private investigator? It depends.
Currently, experienced private investigators charge a median hourly fee of $125-$150, with some pricing services at $250 or more. Cheaper services exist, but in most cases, you will notice a reduction in quality as well. Investigative services can be costly, depending on the company's hourly rate and the extent of their investigation, however, there is plenty of justification for hiring private detectives in numerous situations. The value of a private investigator is strongly based on a few variables, including:
The Type Of Situation
There is a wide array of professional services that PIs offer and their value is often based on the task at hand. In situations where you were thinking of running a background check on an employee, it may be beneficial to hire a private investigator. Under circumstances like missing person cases or cheating spouse scenarios, experienced private investigators are invaluable.
Everything goes back to your motive. If you are looking at starting a private investigation, there is probably a good reason. Is it the life of a person, or the financial future of a company? Maybe you just need closure to move past a situation. Whatever the case is, your motive will need to outweigh the money.
The situation at hand is also what you're paying for, so be sure that your investigation is worth the monetary expense. Speaking with most PIs about your goals and expected outcome is usually a good place to start, as an honest private investigator will give you an up-front cost and expectation.
The Cost In Your Area
Depending on where you are located, the cost of a private investigator may change significantly. Areas like New York City and Los Angeles give you extensive options for private investigators, but you may be paying for their higher operating costs. Hiring private eyes will vary in price depending on their geographic location because of the fluctuating cost of living.
The Private Investigator's Experience
What's the scoop on your private investigator? Do they have a law enforcement background or just a passion for the truth? Did they start out on the legal side? Or maybe the agency you are looking to work with has its own legal counsel. More often than not, you will have to pay according to what your private investigator (or agency) brings to the table.  This entails their experience level, resources, and the services they are providing. Not every private investigator is equipped for certain situations, and in real life, shaving costs could leave you unprepared or unsuccessful.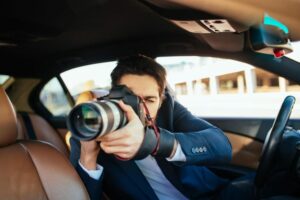 Are Private Investigators Worth it?
Is it worth it to hire a private investigator? That depends on your case, but going with an honest, experienced agency is never a bad choice. A consultation with experienced private investigators should outline their benefit to your situation along with an estimated cost. If you are a private citizen who needs to gather evidence, hiring a private investigator is usually your best option. With knowledge, experience, and resources that far surpass your own, PIs can help in the majority of cases.